Google's latest update to the Android Gmail app will be a breath of fresh air for anyone who juggles several email addresses.
The first big change is a unified inbox for all your email accounts: whether you have multiple Gmail addresses, POP/IMAP mail (including Yahoo and Outlook.com), or an Exchange server. Your mail from all these will be display together neatly in a single "All inboxes" view. Of course, you can still use the drop-down menu to select a specific mail account if you only want to see those messages, or if you need to access one of its folders.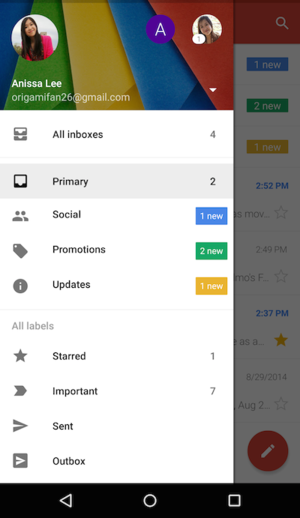 The Gmail app has long since shown those long Gmail email threads in a "conversation" view that lets you see the whole long chain of replies and re-replies. Now, the app will do the same for your Yahoo, Outlook, and POP/IMAP accounts as well.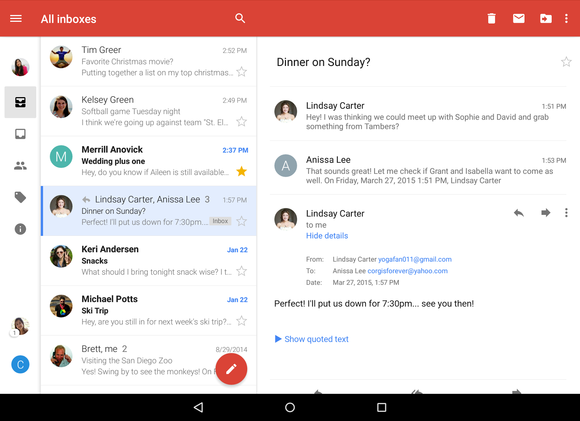 The unified inbox and threaded views are the big news, but there are a few smaller improvements tucked into this app update. Autocomplete for search is faster and smarter, animations have been refined, and preview attachments are larger so you can see what's inside without opening them up. Plus, you can save those attachments to Google Drive with a single tap of the Drive icon