Facebook May Host News Sites' Material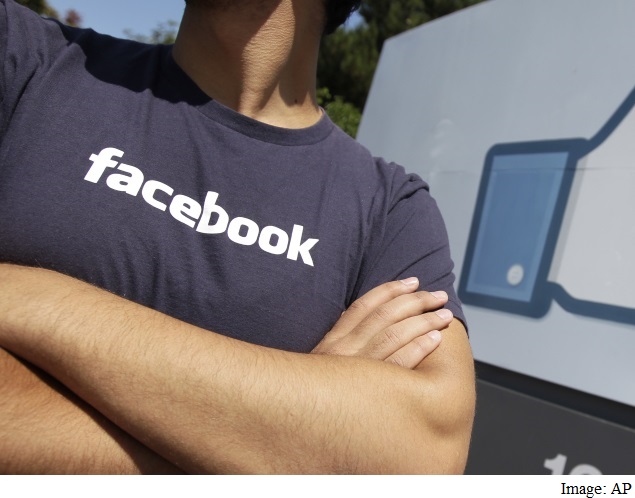 Nothing attracts news organizations like Facebook. And nothing makes them more nervous.
With 1.4 billion users, the social media site has become a vital source of traffic for publishers looking to reach an increasingly fragmented audience glued to smartphones. In recent months, Facebook has been quietly holding talks with at least half a dozen media companies about hosting their content inside Facebook rather than making users tap a link to go to an external site.
Such a plan would represent a leap of faith for news organizations accustomed to keeping their readers within their own ecosystems, as well as accumulating valuable data on them. Facebook has been trying to allay their fears, according to several of the people briefed on the talks, who spoke on condition of anonymity because they were bound by nondisclosure agreements.
Facebook intends to begin testing the new format in the next several months, according to two people with knowledge of the discussions. The initial partners are expected to be The New York Times, BuzzFeed and National Geographic, although others may be added since discussions are continuing. The Times and Facebook are moving closer to a firm deal, one person said.
To make the proposal more appealing to publishers, Facebook has discussed ways for publishers to make money from advertising that would run alongside the content.
Facebook has said publicly that it wants to make the experience of consuming content online more seamless.
News articles on Facebook are currently linked to the publisher's own website, and open in a Web browser, typically taking about eight seconds to load. Facebook thinks that this is too much time, especially on a mobile device, and that when it comes to catching the roving eyeballs of readers, milliseconds matter.
In addition to hosting content directly on Facebook, the company is talking with publishers about other technical ways to hasten delivery of their articles.
Even marginal increases in the speed of a site, said Edward Kim, chief executive of the analytics and distribution company SimpleReach, generally mean big increases in user satisfaction and traffic. So it is likely, he said, that Facebook's plan focuses on those small improvements, rather than on getting money from deals with media companies.
"But there are a lot of implications for publishers," he added. "It really comes down to how Facebook structures this, and how they can ensure this is a win on both sides."
The issue is also pressing, he said, because some media companies have seen a drop in traffic from Facebook that could be attributed to the company's prioritizing of video – a much more lucrative medium for ad sales.
Video has become increasingly popular with Facebook users and advertisers, and at its developer conference that begins on Wednesday, the company is expected to introduce expanded tools to place video ads inside non-Facebook applications.
Like Facebook, media companies also want improved user experiences. Still, they are treading carefully.
While BuzzFeed has an overt policy of spreading its content outside of its own site, The Times uses a subscription model that provides a growing portion of the company's revenue. It would have to weigh the benefits of reaching Facebook's users – and the ad revenue that comes with them – against the prospect of giving away its content and losing the clicks on its own site that would instead stay within Facebook.
Some news organizations have reacted coolly to the proposal. Several employees of the newspaper The Guardian, for example, have informally suggested to colleagues at other publications that publishers should band together to negotiate deals that work for the whole industry, and should retain control of their own advertising, whether content is hosted on Facebook or not, a person with knowledge of the discussions said.
Representatives for The Times and BuzzFeed declined to comment on Monday. The Guardian and National Geographic did not immediately respond to questions about talks with Facebook.
The Huffington Post and the business and economics website Quartz were also approached. Both also declined to discuss their involvement.
Facebook declined to comment on its specific discussions with publishers. But the company noted that it had provided features to help publishers get better traction on Facebook, including tools unveiled in December that let them target their articles to specific groups of Facebook users, such as young women living in New York who like to travel.
The company recognizes that the new plan, championed by Chris Cox, the top lieutenant to Facebook's chief, Mark Zuckerberg, on product matters, would remove the usual ads that publishers place around their content. Although the revenue-sharing ideas are still in flux, one would allow publishers to show a single ad in a custom format within each Facebook article, according to one person with knowledge of the discussions.
Facebook has not historically done any kind of revenue-sharing with content publishers. Essentially, its position has been "Put your content on Facebook and we'll send you traffic." But lately Facebook has been experimenting with revenue-sharing options.
In December, it began showing NFL clips sponsored by Verizon. Verizon paid for the clips to be sent to people's news feeds and ran an ad at the end of them. The NFL and Facebook split the revenue.
The new proposal by Facebook carries another risk for publishers: the loss of valuable consumer data. When readers click on an article, an array of tracking tools allow the host site to collect valuable information on who they are, how often they visit and what else they have done on the web.
That data might instead go to Facebook, which like many companies uses that information itself to target and track consumers more effectively for advertisers (and which has been subject to criticisms over its privacy policies). It has not been disclosed how much of that data Facebook would be willing to share.
And if Facebook pushes beyond the experimental stage and makes content hosted on the site commonplace, those who do not participate in the program could lose substantial traffic – a factor that has played into the thinking of some publishers. Their articles might load more slowly than their competitors', and over time readers might avoid those sites.
And just as Facebook has changed its news feed to automatically play videos hosted directly on the site, giving them an advantage compared with videos hosted on YouTube, it could change the feed to give priority to articles hosted directly on its site.
Over the long term, said Alan D. Mutter, a newspaper consultant who writes a blog called Reflections of a Newsosaur, all publishers are likely to have to allow their content to range more freely outside of their own sites.
"But in the short term," he said, "it's a scary proposition because publishers want to control their brand, and their audience and their advertising dollars."
Facebook, on the other hand, he said, can only benefit from it. "It enhances user satisfaction, keeps users on its site and has better content which allows it to sell advertising at better rates," Mutter said.