Government to Launch 'Open Software Policy' to Enhance Transparency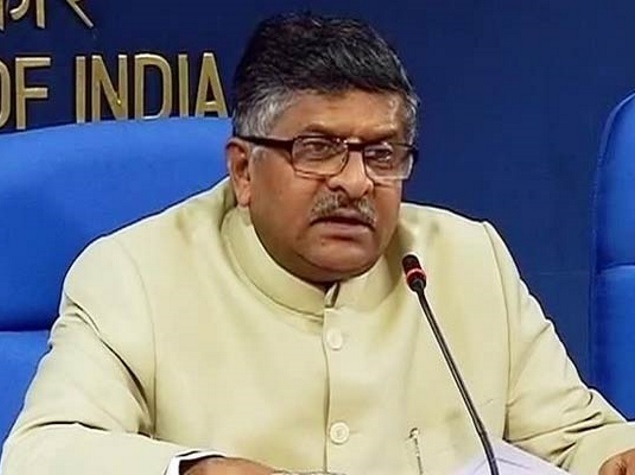 The government is shortly coming out with an "open software policy" to further the process of transparency and credibility in administration, Communications and IT Minister Ravi Shankar Prasad said in New Delhi on Wednesday.
"The Department of Posts and Common Service Centres with presence in nearly 400,000 centres are being deployed to further empower less privileged people by digitalisation," he said speaking at the IIIrd Web Ratna Awards ceremony.
Prasad called for a collective approach of related government departments to create a friendly outlook.
He mentioned that the Digital India initiative of the government is fundamentally aimed at making government more people-friendly and to bridge the gap between haves and have-not classes through digital empowerment.
He said that with an Internet penetration of 300 million, India is only next to China in terms of reach and this number is all set to touch 500 million in a couple of years.
Also at the Web Ratna 2014 awards, the ministry of Information & Broadcasting was conferred the platinum icon award on Tuesday for its comprehensive web presence.
The award was presented by Minister for Communications & Information Technology Ravi Shankar Prasad in the presence of secretary R.S. Sharma, and was received by I&B joint secretary R. Jaya.
Recognised for marking a "significant" presence on all social media platforms, the ministry's website meets information needs of various stakeholders by providing access to all the official policies and guidelines.
The home page of the I&B ministry website has a time-stamp that gives last update details. With a dedicated Hindi version besides one in English, the web portal also has a Google-enabled search facility, said a statement by the ministry.
The Information and Technology ministry instituted the Web Ratna Awards in 2009 to acknowledge unique initiatives and practices of various states and union territories in the realm of e-governance, the statement said.