HTC brings its new Sense themes to One M8, M7 with Play Store update
If you have an older HTC One you can get a few splashes of the new styling and customization options that launched on the new One M9.
HTC has revamped its Blinkfeed app, renaming it HTC Sense Home. Along with some updates to the Flipboard-style Blinkfeed, you can mix and choose between a variety of new themes.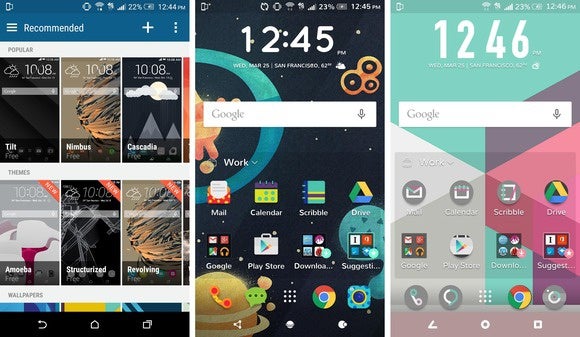 HTC has an online theme builder if you want to explore what the options are. You can also use this tool to send a theme right to your device.
The launcher also gives you a widget that changes up suggested apps based on your location and recommends new ones to download from the Play Store. In our review we didn't find it tremendously useful, but it's there if you think it's something you want to try.
The impact on you: The HTC Home launcher is worth checking out if you have a previous generation of the One. It's not quite Sense 7, but it takes Sense 7's best feature, Themes, and makes it available on older devices. HTC has wisely put itscustom apps in the Play Store, so you don't have to wait for those slow-to-roll-out Android operating system updates to get new features