This week in games: The first authentic Steam Machine, The Fast and the Furious goes 8-bit, and more
I'm feverishly counting down the days until Mortal Kombat X breaks up what should be a relatively light, boring April, but if you look hard enough at the tumbleweeds and some of them turn into actual news. Sort of.
This week, Pac-Man hits Google Maps, goldfish explode, Steam Machines get steamy, and The Fast and the Furious goes 8-bit(ish).
Pac-Mania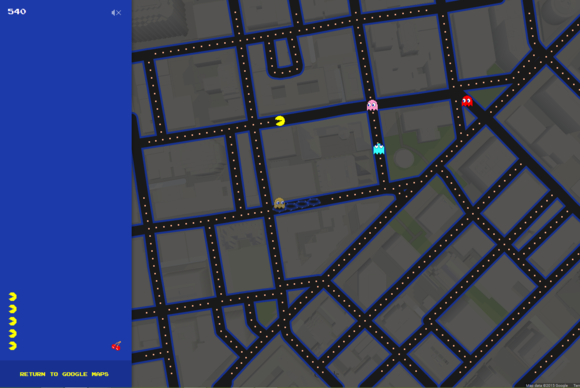 The power of science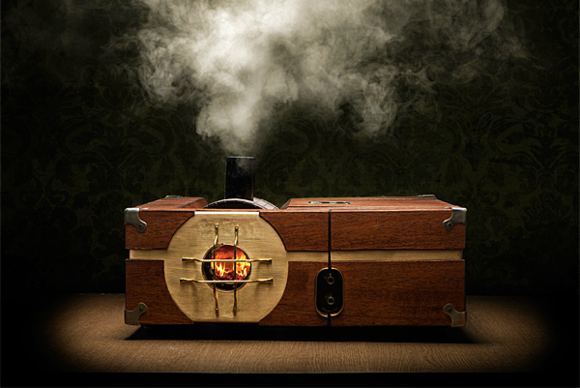 "We love Steam so much, we had to be one of the companies who developed our own Steam Machine. But we wanted to make sure that our console was something special—something different," writes ThinkGeek.
"The Steam-Powered Gaming Cabinet is a Video game console that is literally a steam machine. That is, it is steam powered! Using a patent-pending miniature boiler mechanism, a stationary steam engine produces all the electricity you need to play your games. Of course you'll need to keep a close eye on the boiler pressure, stoke the fire, grease all internal lubrication points, and properly rectify the output voltage, but isn't the enjoyment you'll receive worth it?"
That was fast
I don't want to read too much into sales prices, necessarily, but that seems awfully fast for a game of Hardline's size—considering it came out two weeks ago. I wonder how that game's selling. Anecdotally, I can say there have been a lot of empty servers on the PC version this week every time I've gone to play, so…take that as you will.
In less-weird-but-still-sort-of-incredible sale news, Dragon Age: Inquisition is down to $30 this week.
Seriously
Did you know last year's amazing puzzler The Talos Principle was made by the same studio that did the shooter series Serious Sam? Yeah, I know. Weird.
For April Fools' Day Croteam created some new Talos Principle DLC that replaces the game's narrator with the voice actor that did Serious Sam. From a press release: "The new Serious Sam voice pack replaces the godlike voice of Elohim with that of Serious Sam as voiced by longtime voice actor John J. Dick and includes a new Serious Sam player model for use in The Talos Principle." Play here.
It's free until April 7, if you're interested. After that it'll be $3.
Don't mess with Tetris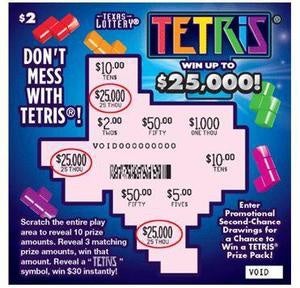 And I thought that Atari news was going to be the weirdest use of a classic franchise this week.
Wrong. That honor goes to Texas, which—and I swear this is true—launched a "Don't Mess With Tetris" lottery scratch-off this week. Fail to win money and you can still win Tetris-themed merchandise.
Thanks (I guess) to GameSpot for alerting me to this