Motorola Moto G (2nd Gen) or Xiaomi Redmi Note 4G – Which is the best pick?
There was a time when we had just one or two mobile handset options to choose from, and now there are at least one or two thousand! So, if you're one of those who like to do their research before getting things done, and you're also interested in knowing a thing or two about the latest budget smart phones, you've come to the right place for Motorola Mobile Prices.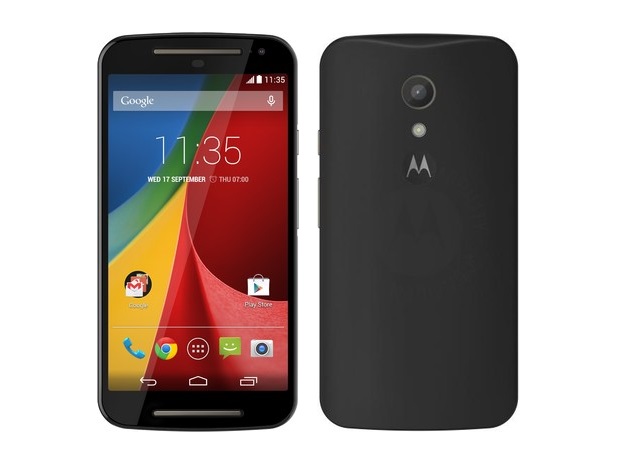 Let us compare mobiles – Motorola Moto G (2nd Gen) and Xiaomi Redmi Note 4G, 2 of the latest and most talked about smartphones and then you can decide for yourself which one is it for you!
Motorola Moto G (2nd Gen): This one is said to be the best budget smartphone in the market right now. At a price of Rs. 12,999, this amazing smartphone offers a plethora of features which makes it what it is. The 5.00 inch display with 720 X 1280 pixels resolution is great for those who enjoy games and movies on their smartphone. Moto G is powered by Qualcomm Snapdragon 400 processor with four cores running at 1.2 GHz and an integrated Adreno 305 GPU. The phone consists of 1 GB RAM, and 8 GB or 16 GB internal storage.
An 8-megapixel rear camera rear and from 1.3 to 2 megapixels front camera makes for a good clicking device for smartphone photographers. Not to forget the massive 2060 mAh battery life; one of the best features of this phone. While all the features and specifications are top notch, it takes a backseat in terms of the look of the phone. The average material quality and not so appealing looks of the phone might be a repelling point for some. That being the only con, it's still one of the best gadgets to grab right now.
Xiaomi Redmi Note 4G: Yet another entry that gives a tough fight to Motorola's hero smartphone is the Redmi Note 4G. This wonderful phablet brings you many things at an affordable price of just Rs. 9,999 and also provides 4G network. To begin with, the 5.5 inch display is bigger than what Moto G offers. However, the resolution is the same as Moto at 720 X 1280 pixels. Powered by Qualcomm Snapdragon 400, 2 GB RAM and 8 GB internal storage with 64 GB extendable Micro SD capacity is really great for a phone so cheap.
A massive 3,100 mAh battery life makes the phone a big hit, along with the 13 MP rear camera which not to mention is extremely good for photographers. While the features of this phone might seem better than Moto G, that too at a lesser price, there are other factors you should consider too. While the phone is really great, there are availability issues in India because of its patent infringement dispute with Ericsson.
Although there's a considerable difference between the costs of these handsets, currently these two models are value for money than the rest offered in the same segment. But all in all, if you can get your hands on these phones, you shouldn't waste the opportunity.