Top ways to stay entertained whilst traveling
Traveling the planet searching for adventure, new life experiences and some chill time is as popular as ever. Millions of people head off every year to various locations to get away from it all and to relax a bit. In recent years journeys to often overlooked destinations have increased as well as those to more popular locations. Iceland for example saw 2.2 million foreign visitors in 2017 which shows just how vibrant the travel sector is right now.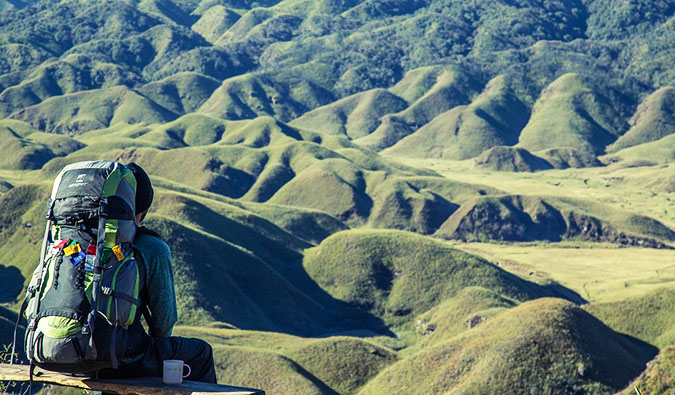 While seeing fabulous new countries and taking in all that culture is amazing, actually getting there or back often isn't. How much fun can you have sitting in an airport lounge or when you are stuck on a train? When on long road trips, many hours cramped up in the back seat are equally as taxing. Don't abandon your fantastic travel plans though – you just need to figure out a few ways to beat boredom when traveling.
How to stay entertained when traveling
Making sure that you always have a few different options to keep busy when travelling is vital. It not only means you enjoy every part of your trip, you also arrive at your destination in a mood to enjoy yourself. Nothing kills that holiday vibe more than hours of boredom spent with nothing to do! Here are some great tips on how to be entertained when travelling.
Play lotto games at FreeLotto
As the FreeLotto prize team tweets show, playing free lottery games is fun and could also earn you some extra spending money. They are particularly good when you are on the move because they provide an enjoyable way to pass the time while not costing anything to play.
Watch YouTube – YouTube is one of the most popular video sharing platforms around with millions of users and videos to check out. It is great when traveling as it means there is bound to be something to watch that you are interested in. Even better, you might actually learn something by the time you arrive at your destination.
Listen to music – music is still an enduringly popular way to stave off boredom when you are traveling. When settled into your plane, train, bus or car seat then pop in your headphones and check out some tunes. Creating playlists is good fun and makes the hours fly by.
Read a book – if you want to ditch the tech for a bit then why not read a book? The great thing about books is that they don't require charging or batteries to work. Simply pull it out of your bag and you are ready to be transported to another world. By the time you know it, you will be ready to explore the new place you are making for
Watch a movie or TV series – if you will be taking your tablet or smartphone with you then why not use it to watch the latest movie or catch a TV series? It is not only fun, it gives you a chance to catch up on those shows that you have never got around to watching.
Learn a new language – if you want to do something a little more productive with your travel time then learning a new language is a good option. That is especially true if the place you are going to does not speak your native tongue. Brushing up on the basics will enable you to score points with the locals and to enjoy your stay there even more.
Do some coloring – why not grab an adult coloring book for your next journey to stay busy? They not only give you something relaxing to focus on but also mean you have something to show for the hours you spend completing the task. There really is something amazing about having time to color in a fabulous picture as an adult.
Say au revoir to boredom
It may seem strange to have to think about boredom when planning an exotic holiday or a round the world trip. You should consider it though as those long hours spent traveling can soon add up and become a real drag. It is not just the journey itself – it is all the hanging around to catch flights, trains or buses. The above tips are great ways to stay entertained when travelling to make sure you get the best out of all your holiday time.